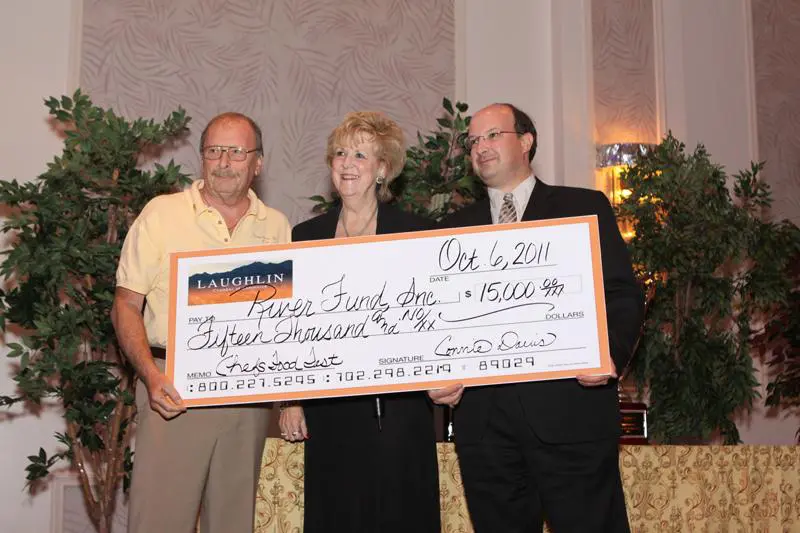 Laughlin Chamber Chef's Food Fest 2011
On October 6th, River Fund Community Relations Manager Mike Conner accepted the traditional "check" from Chamber Executive Director Connie Davis and Chamber Board President Anthony Timmons in the amount of $15,000 as the Chamber's contribution to the River Fund from Food Fest proceeds.
Debbie and Darryl Dauenhauer are poised and ready to answer questions and accept contributions at the Epicurean Americana food and beverage event held in the E Center at the Edgewater Hotel Casino Resort on Saturday, August 6, 2011. A portion of the proceeds were donated back to River Fund by the Edgewater-Colorado Belle Resorts.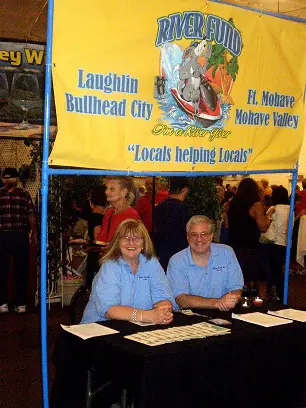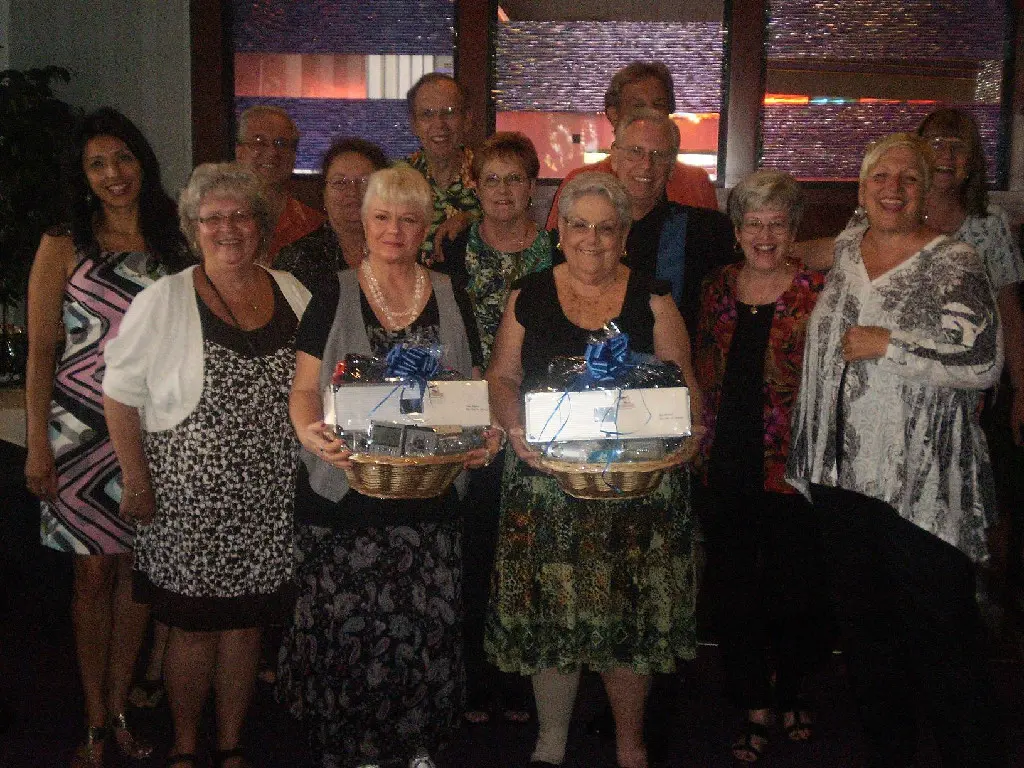 Volunteer Appreciation Event - July 6, 2011
The River Fund Board of Directors and the Aquarius Resort Casino hosted a gathering of all the volunteers that have helped River Fund since its inception in June of 2010. Pictured l - r (front row) Nancy Kerns, Penny Renfro and Elizabeth Jacobs; (second row) Aquarius Human Resource Director and River Fund Board Memebr Maria Flores, Cathy DeLuca, Dorothy Sequeira, Larry Sequeira, Nancy Kirkpatrick and Nancy Mongeau of Legacy Foundation and River Fund Board Member; (back row) Wally Kerns, Mickey Rohrbach, Bill Knowles and River Fund Board President Debbie Dauenhauer. Not pictured are volunteers Gary Collea and Michelle Vesta.
Maria Flores is the Human Resources Director at the Aquarius Casino Resort. She also serves on the River Fund Board of Directors and coordinated the Volunteer Appreciation Event which was held in the V.I.P. Lounge. Thanks Maria!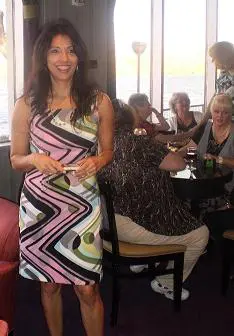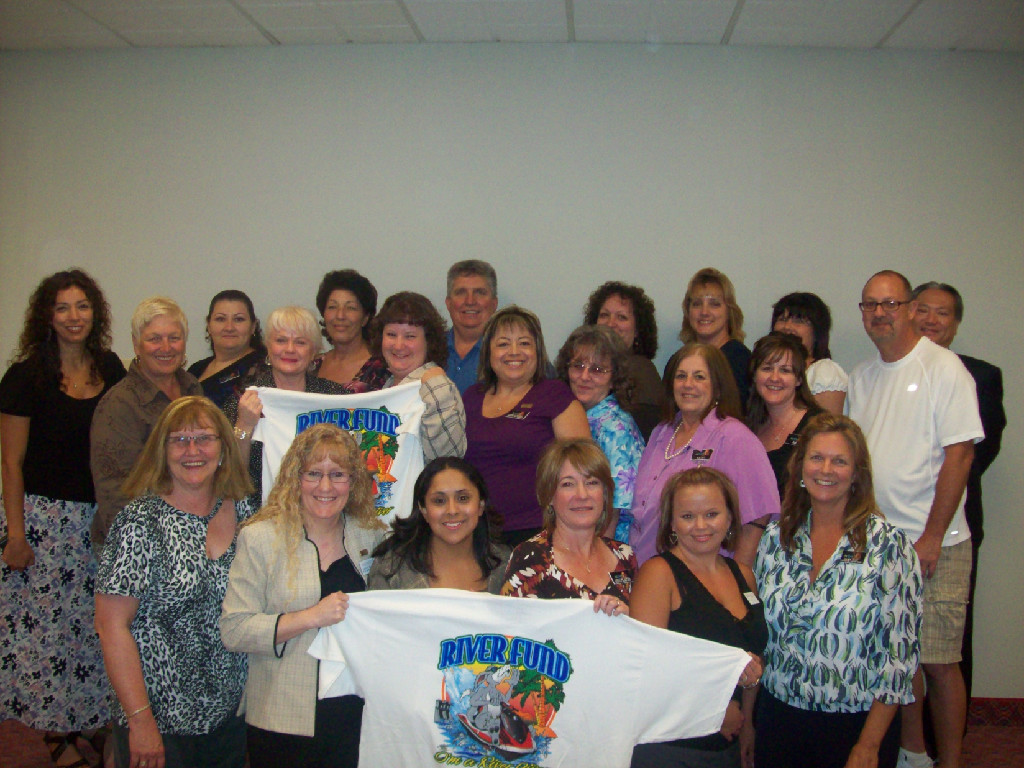 Aquarius Enrollment Campaign - July 2010
River Fund Employee Donor Crisis Fund received a big boost when Aquarius Resort & Casino employees rallied during the annual Donor Campaign last July. Employees are shown here with the River Fund Tee Shirts, designed exclusively for River Givers.
River Fund Moves to New Home - July 2010
Laughlin Town Manager Jackie Brady poses with River Fund Staff to celebrate the news that Clark County officials approved space allocation for the River Fund office in the Laughlin Branch of the counties resource center. Pictured left to right: Jackie Brady, Debbie Dauenhauer, River Fund Board President, volunteer Dorothy Sequeira, Client Services Specialist Larry Sequeira, volunteer Nancy Kirkpatrick, board member Penny Renfro, and volunteer Nancy Kerns.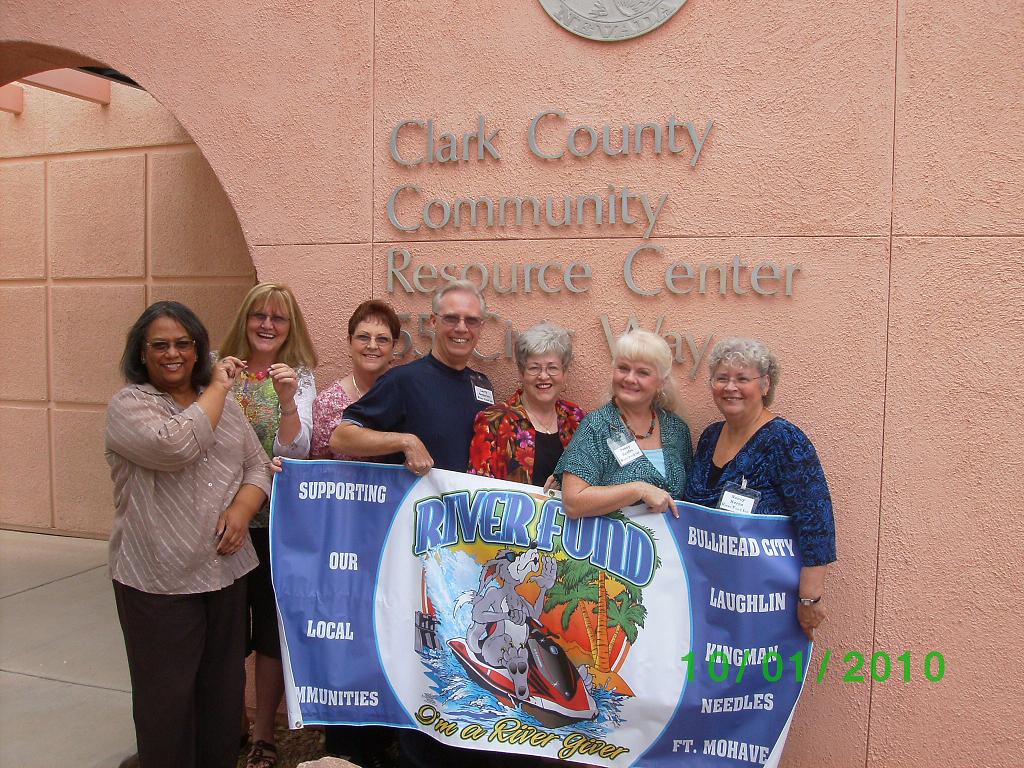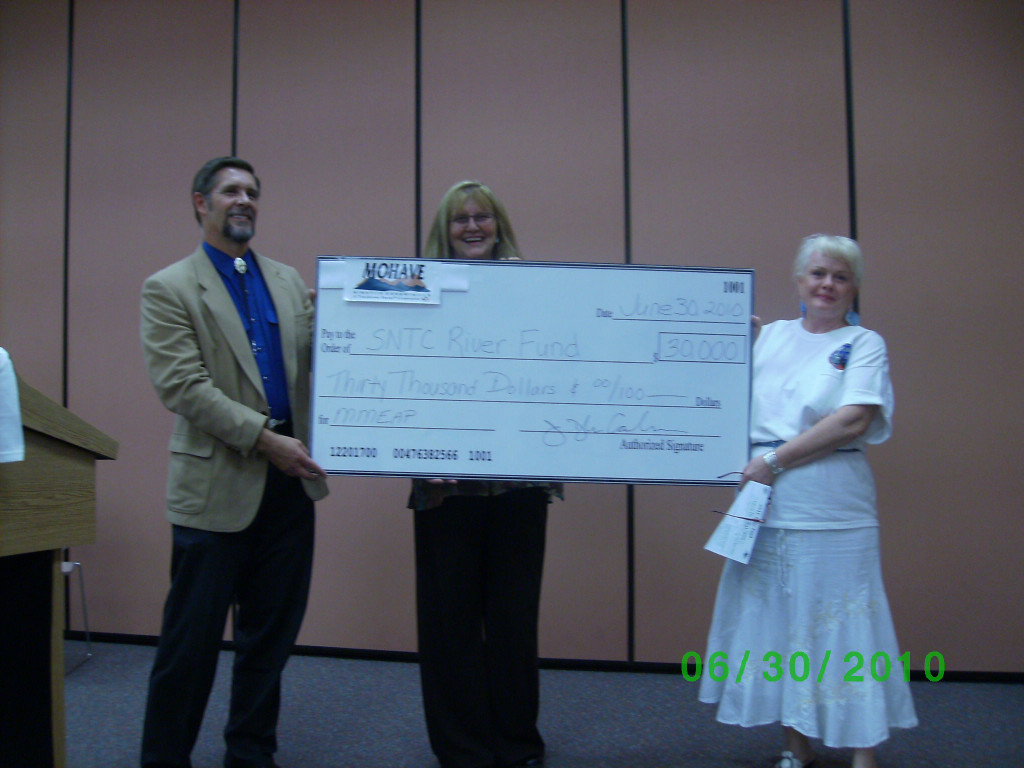 MEC Introduces $30,000 MMEAP Program - June 2010
During an organizational meeting of the new River Fund project, Mohave Electric Cooperative CEO Tyler Carlson presents a check in the amount of $30,000 on behalf of the cooperatives members and Board of Directors to Board President Debbie Dauenhauer (c) and Penny Renfro (r), former River Fund staff person and current member of the Board of Directors. The funds are earmarked for the newly created "Mohave Members Energy Assistance Program" (MMEAP) to be administered through the River Fund.
Aquarius Rummage Sales Nets $1,500 + for EDCF
Maria Flores, Human Resources Director at the Aquarius Hotel Casino presents a cash contribution of $1,576.16 to River Fund Board President Debbie Dauenhauer (r) representing funds raised at the Aquarius Employees Rummage Sale to benefit the River Fund.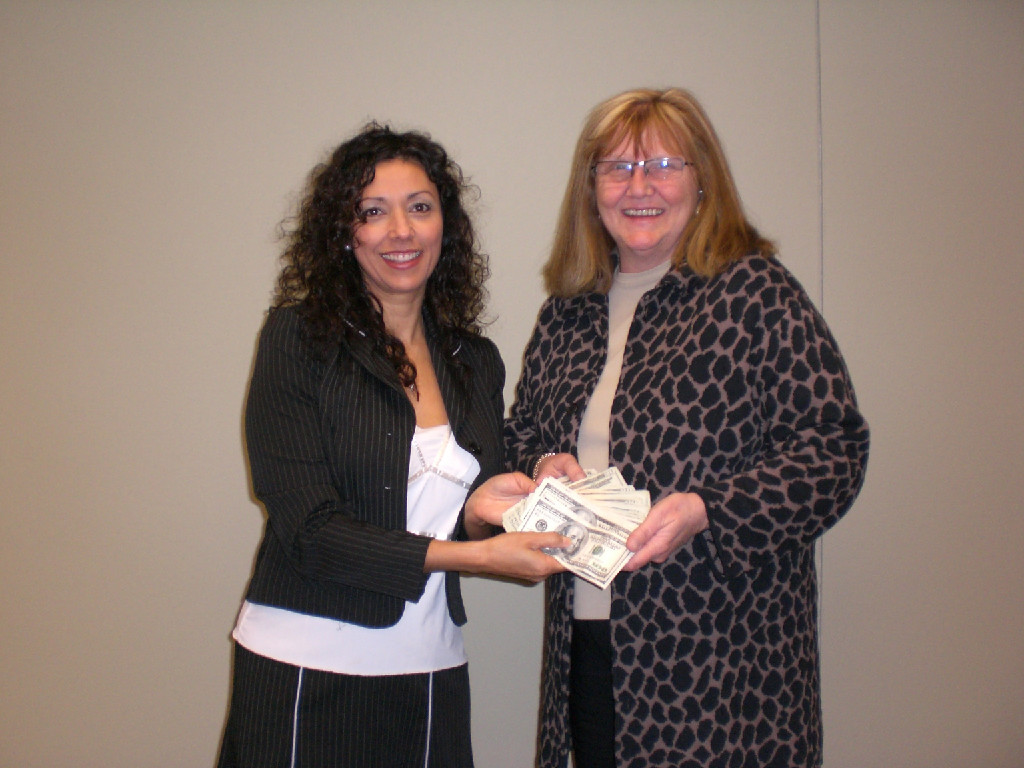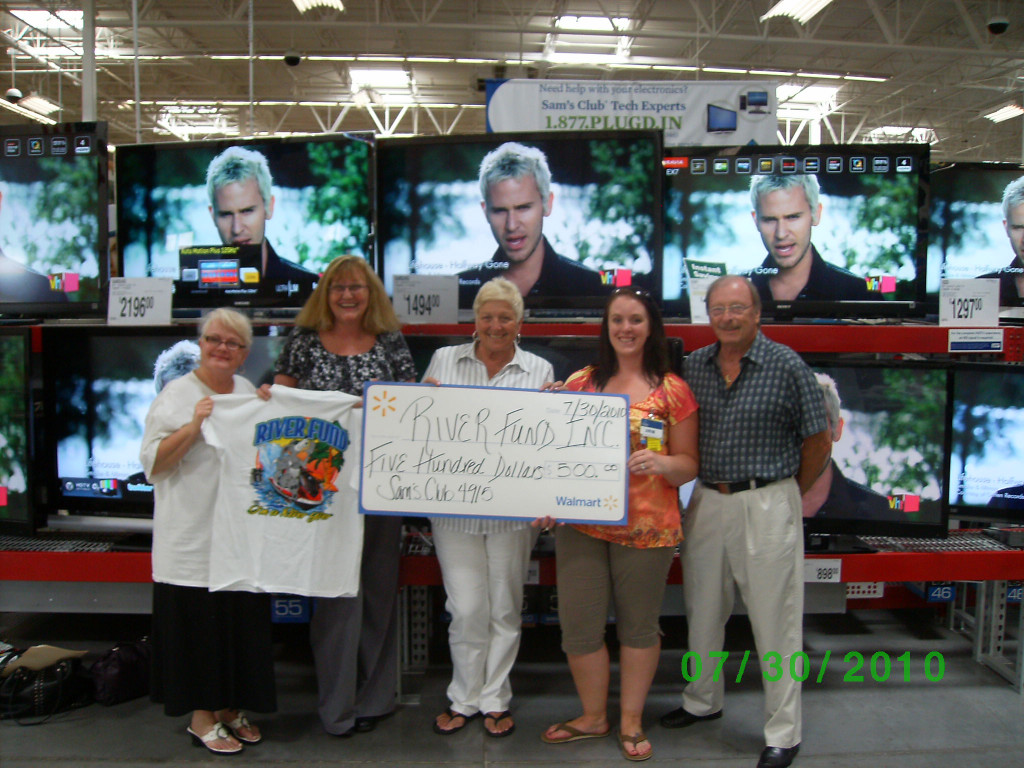 Sam's Club Grant Helps with Office Supplies - July 2010
Sam's Club representative Arin Brown (second from right) presents a Community Services Grant in the amount of $500 to River Fund representatives (l-r) Penny Renfro, Debbie Dauenhauer, Nancy Mongeau, and Mike Conner. The funds were allocated to assist River Fund with office supplies and equipment.
Hospitals Join Forces to Cool the Air
Working Together - Allen Peters, CEO of Valley View Medical Center and Barry Schneider, CEO at Western Arizona Regional Medical Center partner on a new project, "One Cool Thing," designed to assist with air conditioning needs for local families. An account was established at Lowe's in the amount of $3,000, funded equally by the two hospitals. Debbie Dauenhauer (l), River Fund Board President and Penny Renfro (r), Board Member, graciously accept the contribution.